crazy witch hat,sexy witch hat,mini witch hat headband,mini witch hat fascinator,plaid halloween hat,spider halloween costume,witch costume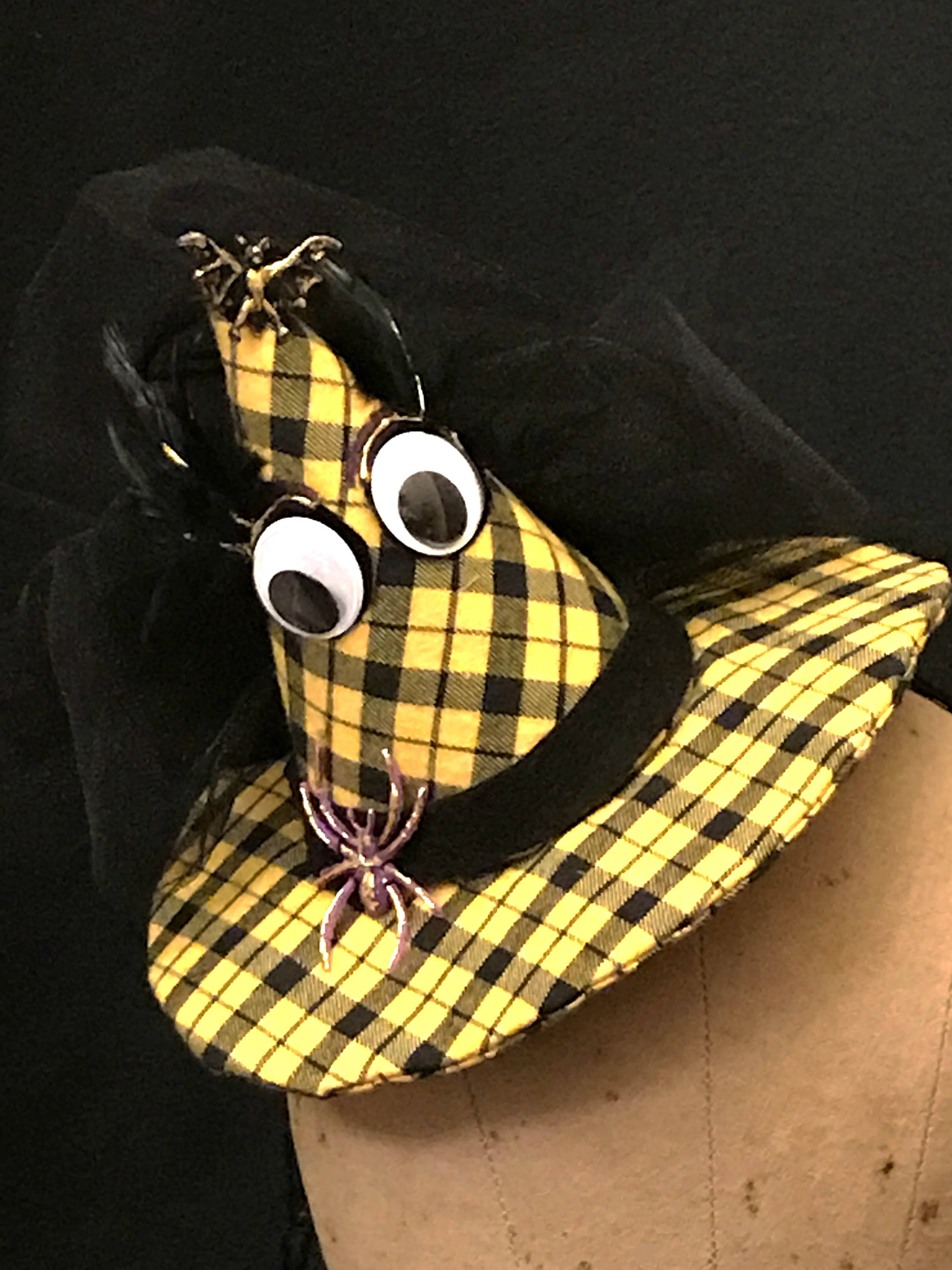 crazy witch hat,sexy witch hat,mini witch hat headband,mini witch hat fascinator,plaid halloween hat,spider halloween costume,witch costume
Crazy, funny, witty little witch hat! This mini witch hat headband is hand crafted and headturning. For an adult it can top off a snarky, sexy or silly Halloween costume. For a child it is just plain funny! Who doesn't love googly eyes???

The mini witch hat fascinator is made from an unusual yellow and black plaid fabric, with black tulle netting as the trim and poufy back veil and streamers. The eyes are designed with a bit of purple eyeliner and feather eyelashes- all set off with flashes of metallic gold.

There is a purple spider with gold gilding is making its way up the Halloween hat and a tiny black and gold bat flying about at the top. These are securely sewn on. Fully lined and on a black ribbon wrapped headband. About 6" across and 5" tall. Fits anyone who can wear a headband.

This unusual mini witch hat is a sample for an upcoming workshop. It is available to ship on 10/9, your purchase secures it for you.
This workshop sample is designed to display various construction techniques and therefore may not be entirely hand sewn, but is still very sturdy.