Audrey Hepburn mini hat, Kentucky Derby, Church, Wedding, Theatre, black & white, velvet, lace, satin bow, cocktail hat, fascinator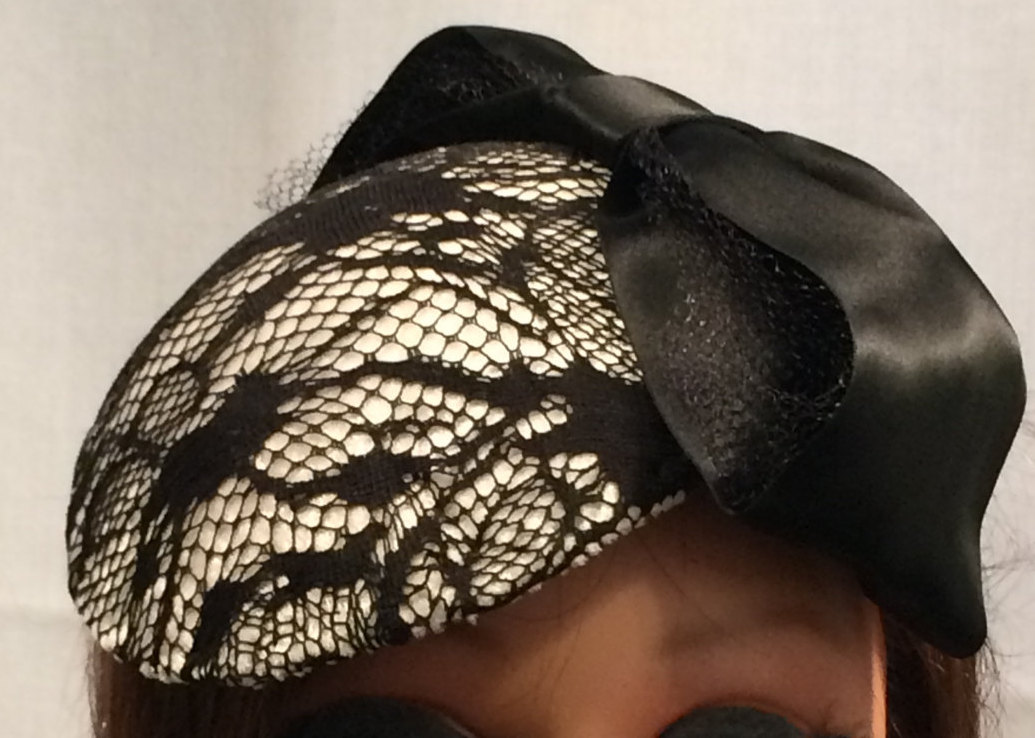 Audrey Hepburn mini hat, Kentucky Derby, Church, Wedding, Theatre, black & white, velvet, lace, satin bow, cocktail hat, fascinator
New Year's Eve, holiday Orchestra, Ballet and Theatre shows, family parties or fundraisers, this beauty goes with everything and is the perfect finishing touch. Simple Elegance a la Audrey Hepburn. You can stand out (and perhaps win a prize) with this white velvet and black lace mini hat. NO FEATHERS.

This hat is entirely handmade and hand blocked, white velvet covered with black lace. The focal point is a lustrous black satin bow. This elegant headpiece is held in place with hat elastic that goes around the back of the head and hides in the hair- invisible and magical!

Every Charming Lady Design is created by hand at my studio in Allen, TX, using highest quality fabrics, feathers, vintage embellishments and Czech glass beads. The items are carefully sewn by hand and structured using traditional millinery techniques with modern style. If your favorite item has a hatband, the standard size is 22 1/2", but can be made according to your head measurement. Each Charming Lady Design is accompanied by vintage-inspired custom wrapping, dustbag or hatbox.

*allow 3-5 days for shipping*

Shipping may seem a bit high, but this hat must shipped in a large hat box. I will refund any difference!
You may save on shipping for foregoing the hat box for a smaller shipping box. Just let me know!