cadet cap, pleated cap, plaid, vintage floral cap, military cap, womens military cap, custom fabric cap, army hat, cadet style cap, pleated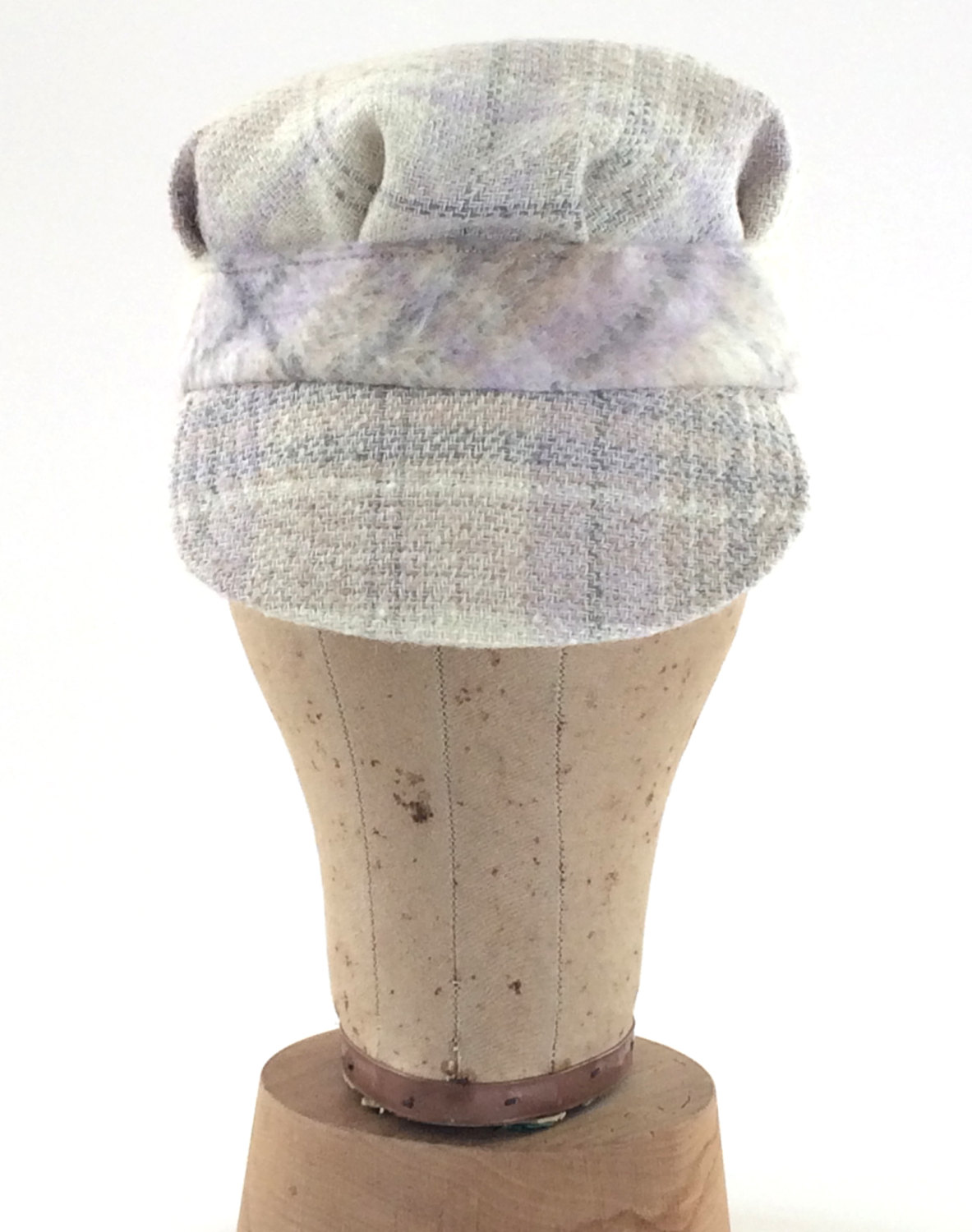 cadet cap, pleated cap, plaid, vintage floral cap, military cap, womens military cap, custom fabric cap, army hat, cadet style cap, pleated
Cadet style cap handcrafted from acrylic weave plaid with dreamy colors and a luscious texture.

Plaid fabric of lavender, purple, grey, and tan on a cream ground. A classic weave on one side, a soft texture on the other! This hat is unlined so that the softness is against the head- perfect for someone with thin hair. Heavily topstitched flexible but firm peak (brim). Don't miss the accessories that go with it.

Allergic/irritated by wool? This hat is sheep free. Prefer a different fabric...take a look at the other collection.

Size: M - average size

Fabric: acrylic weave plaid

Do you have a LOT of hair? Particularly locks? I specialize in sewn hats for people whose hair doesn't allow them to wear standard hats. Message me and we'll make something just for you.

This is ready to ship and will go out 1-3 days after payment.