mini top hat,victorian riding hat,steampunk mini hat,halloween costume,birdcage veil,sexy top hat,sherlock,riding hat black velvet,sassy hat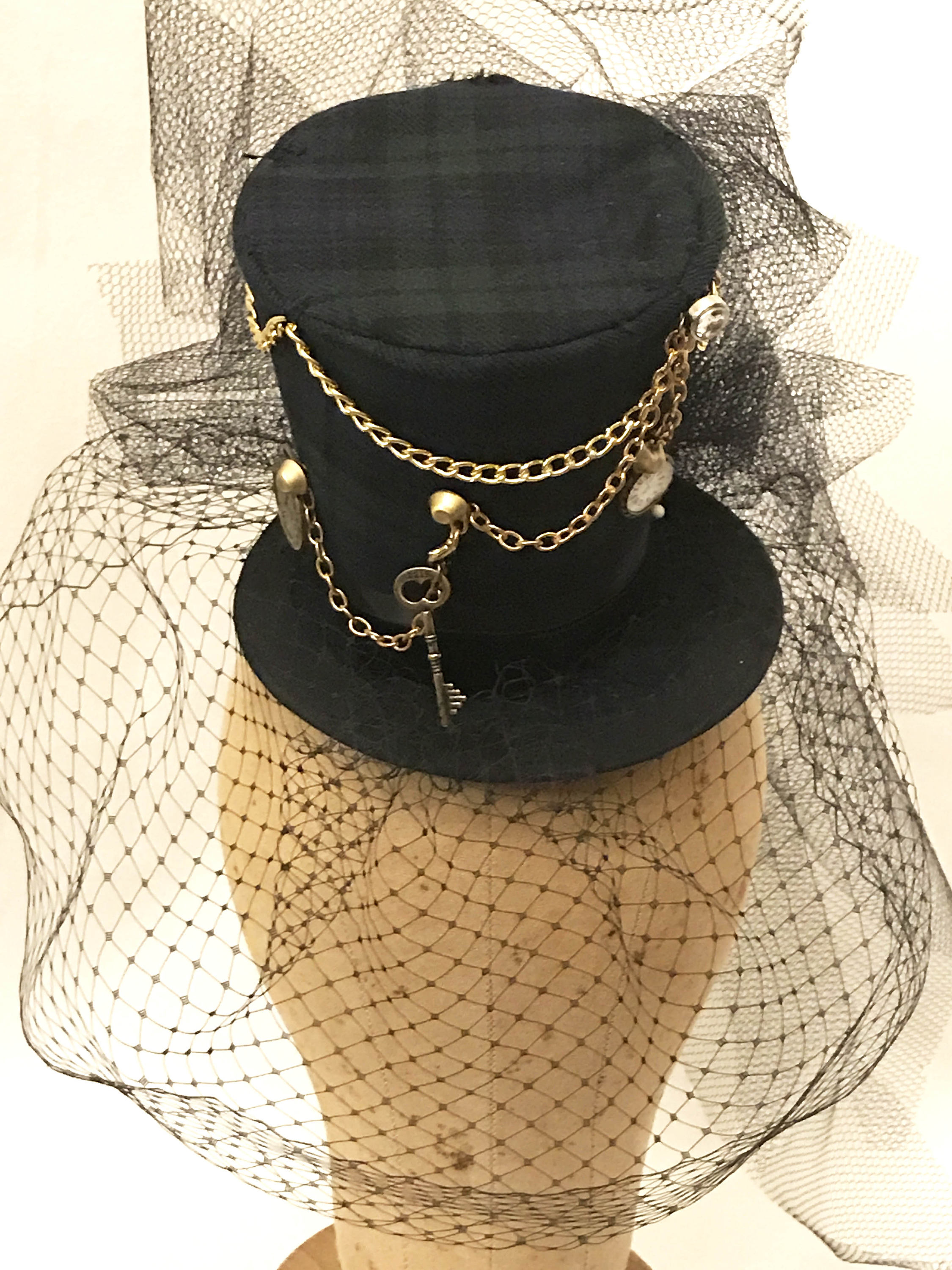 mini top hat,victorian riding hat,steampunk mini hat,halloween costume,birdcage veil,sexy top hat,sherlock,riding hat black velvet,sassy hat
Mini Top Hat with Victorian steampunk styling. This saucy little hat is perfect to top off your Halloween costume whether you are going full out with tons of details or need something to spice up your basic black. This sexy head turner of a topper can go from your office or school to the party.

This Victorian riding hat style mini hat is created from black , green and navy black watch plaid with layers of details. Chains, tiny clock faces,a large rhinestone and even the key to Sherlock's 221 are hand sewn and accented with metal rivets. The flirty birdcage veil can be worn over the eyes or tucked up onto the brim of the hat. The back of the mini riding hat is feminine and sexy with poufs of tulle and net cascading into streamers, giving a bustled look. The hatband is a double layer of black satin and velvet ribbons.

Your new mini top hat is able to perch at any angle with the security of a hat elastic, which goes behind the head and under the hair and a comb to anchor.

Entirely hand made and hand sewn. This is *READY TO SHIP* for your Halloween party this weekend! Shipping estimate may be generous, I will refund overage of $1 or more.