mini witch hat,READY TO SHIP,sexy witch hat,pink witch hat,halloween costume hat,kid witch hat,elegant witch hat,witch costume,kentucky derb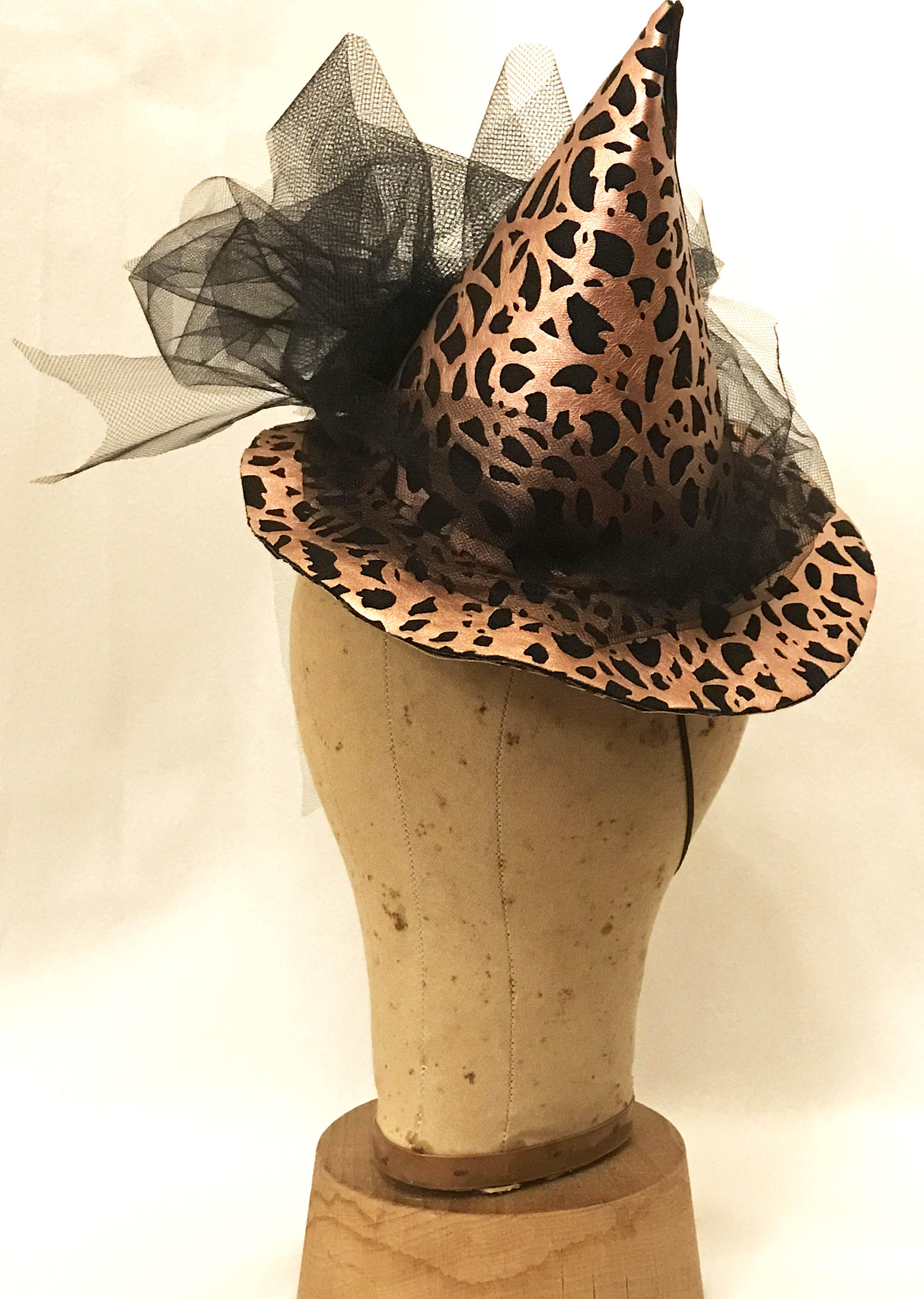 mini witch hat,READY TO SHIP,sexy witch hat,pink witch hat,halloween costume hat,kid witch hat,elegant witch hat,witch costume,kentucky derb
READY TO SHIP !!! An elegant blush pink mini witch hat for Halloween- it's about time! You can show your amazing Halloween style with grace (well as much grace as possible with a cone on your head) wearing a hat in this unexpected fabric. This is perfect for Halloween day at work or school, a minimal costume, or Princess Witch couture. If you have a little princess/witch around your house, she will love this!

This truly pretty mini witch hat fascinator is about 9" across and 7" tall. It is created from an
AMAZING pearly blush laser cut pleather. Unexpected for this type of hat, but gorgeous. There is a black satin ribbon adding visual structure to the back of the hat and the crown cone is wrapped with a floating bit of tulle poufed up on the side of the hat. This little beauty of a Halloween costume topper is lined with black satin and will stay on your head with a hat elastic and small comb.

This is a class sample for an upcoming workshop and will be available for shipping on 10/9. As it is a class sample and is designed to demonstrate different construction techniques, not entirely hand sewn. The quality and appearance are still top notch.