Kentucky Derby Fascinator Green & Purple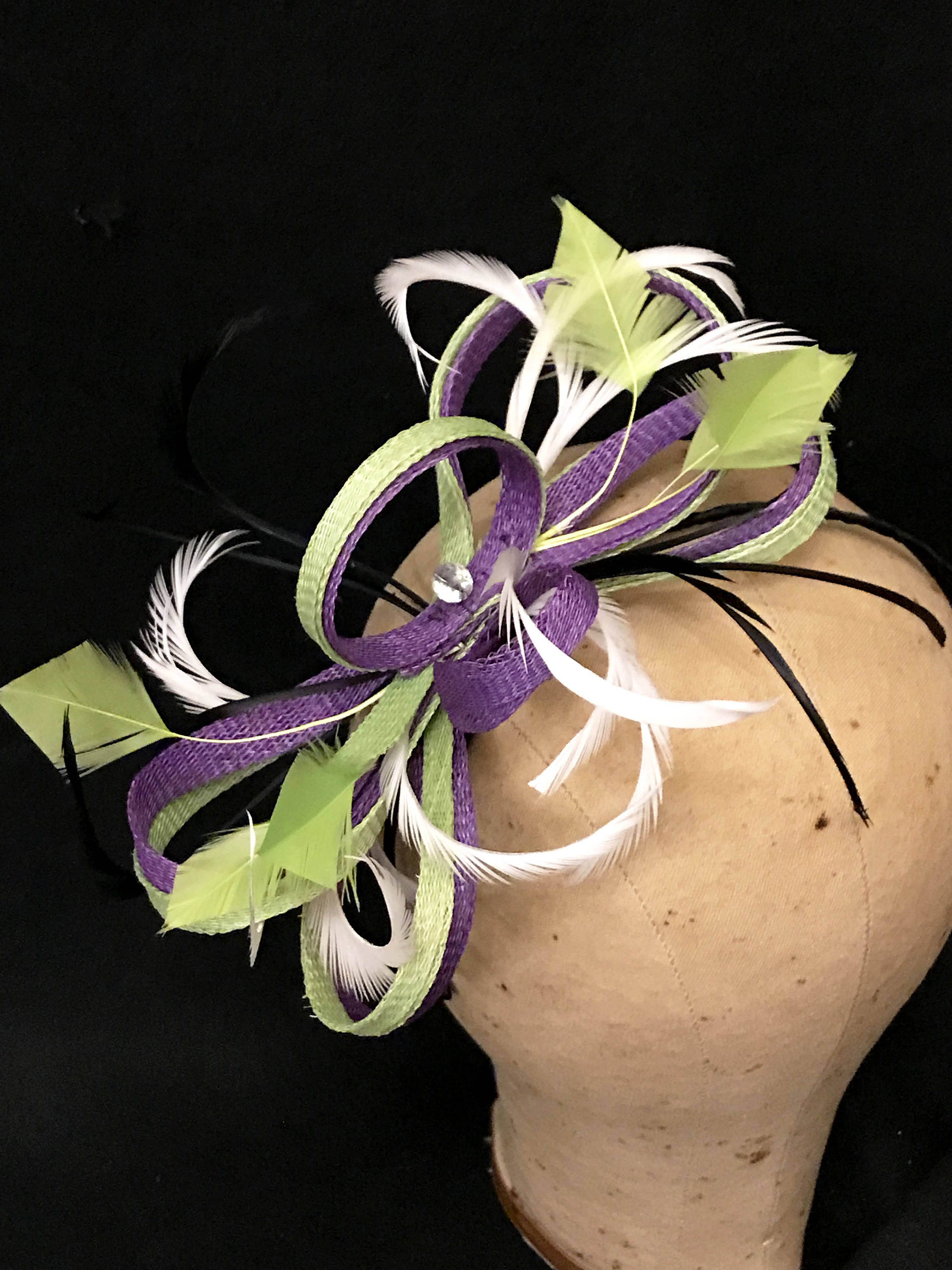 Kentucky Derby Fascinator Green & Purple
Kentucky Derby fascinator headband custom order- you can have one like this or your own colors. Perfect to match your dress and stand out in a sea of wholesale hats.
· Made to Order, allow 1-2 weeks
· Communicate your event date, we can ship to your hotel
· Color: Lime green & purple
· Created from: sinamay and feathers
· Size: approx. 10-11" across
· Affixes to head: padded, ribbon hand-wrapped headband
· FREE SHIPPING contiguous 48 US states, International shipping available
· Handmade, may differ slightly from the picture
Every Charming Lady Designs headpiece or handbag is hand made by Marianne at her millinery workshop in Allen, TX, just north of Dallas, TX. Exacting, centuries-old methods and premium materials are used to create millinery, fascinators and hats of the highest hand-sewn and blocked standards. Handbags are crafted with minute attention to detail and charming personal touches. Nothing leaves Marianne's hands until she loves it and knows you will to!

This headband fascinator is created from loops of sinamay in two colors with black and white feathers tucked between the layers and finished with a faceted crystal bead in the center. Additional accent feathers will be diamond shaped or cut into other geometric shapes depending on the type of feather best for the design and colors.
The feathers dance gently with every move, it is entrancing! Entirely handsewn, the feathers are NOT glued together, this fancy headband is made to last. This feather hair piece is made to order and may vary slightly from the picture as it is entirely handmade.

Made to order, multiple colors available. coral, lime green, med pink, hot pink, light blue, navy blue, ocean blue, turquoise, scarlet red, garnet red, black, natural, ivory, white (sold out), purple, bright orange, grey, bronze (taupe). Please see picture and message with preferred color.