Kentucky Derby fascinator, Peacock fasciantor, kentucky derby hat, kentucky derby feather headband, feather headband, derby party, bridal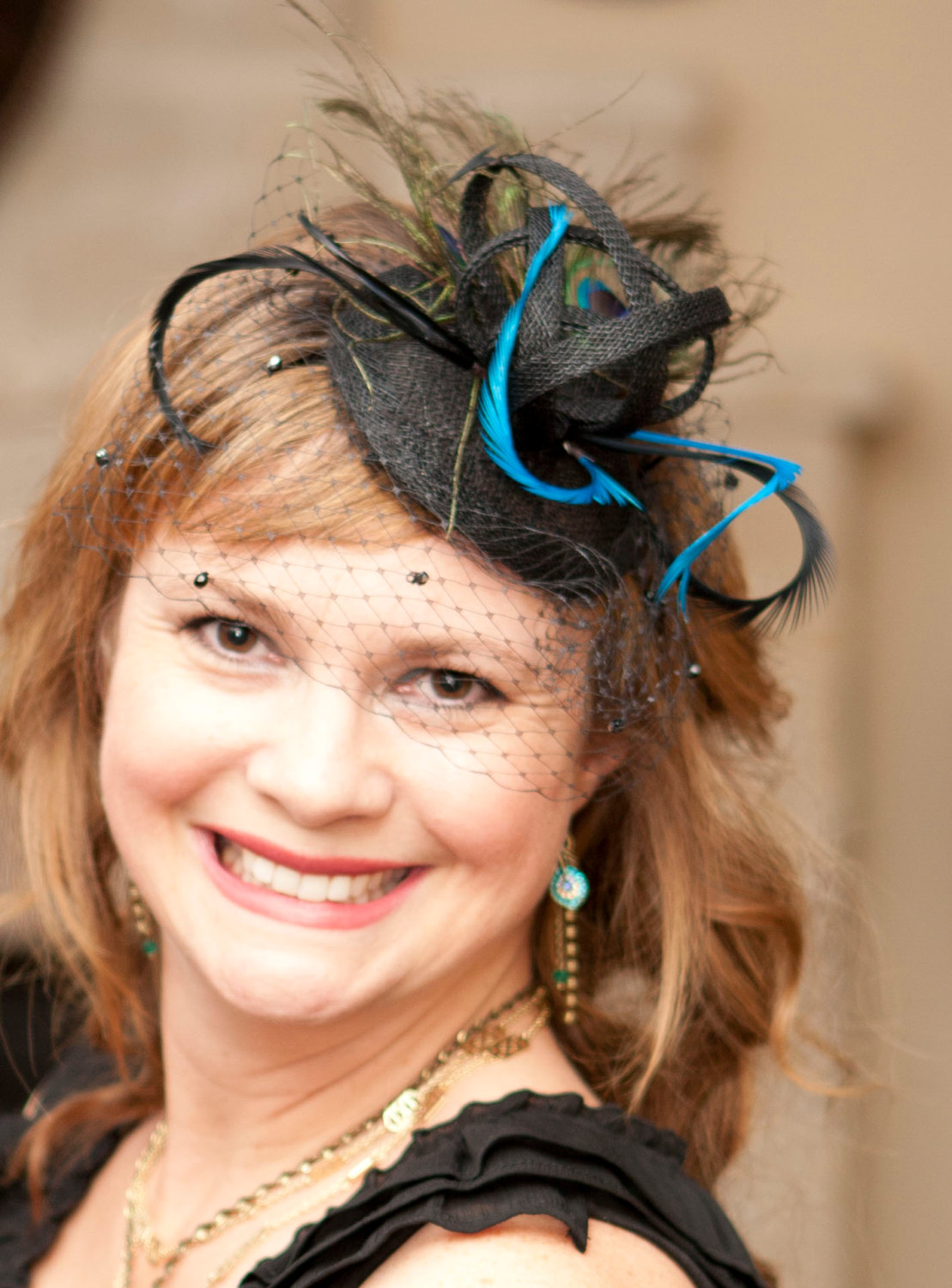 Kentucky Derby fascinator, Peacock fasciantor, kentucky derby hat, kentucky derby feather headband, feather headband, derby party, bridal
Kentucky derby fascinator, perfect for the race and the party after!
Fascinator in the style of a sophisticated evening cocktail hat with a jolt of color from peacock and turquoise feathers. A swirl of black sinamay and a coy birdcage veil. The birdcage half-veil just covers the eye, hand sewn black diamante glass beads added for a small fee. The entire fanciful creation is perched on a neat little saucer about 3.5" across, held in place with a comb, hidden hat elastic, and hat magic!

Also available with ivory/bleached feathers for a black and white color scheme. Multiple colors available, please see the image and let me know what you like.

Entirely hand blocked and hand sewn in my Millinery studio in Allen, TX. This little lovely isn't glued together- it's designed just for you and sewn for lasting style. Please allow 5-7 days for processing.

International shipping available, please ask for a quote.