Large Floral Fascinator Coral, Black & White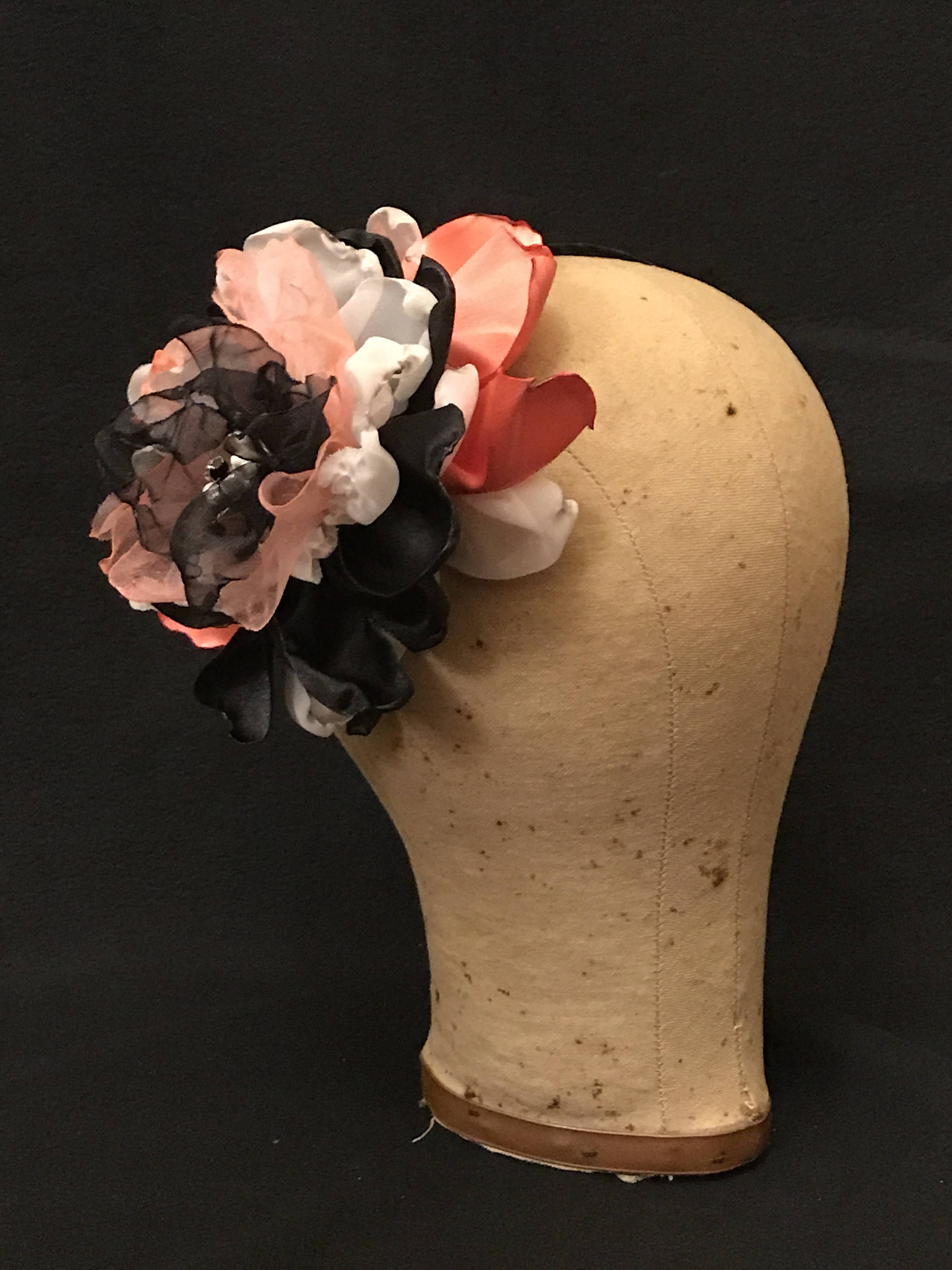 Large Floral Fascinator Coral, Black & White
Kentucky Derby floral headband fascinator is elegant and sophisticated. This beautiful hand made flower is created with shimmering tulle and glossy satin, layered into a lush profusion of petals with pearls and crystals in the center.
· Made to Order, allow 1-2 weeks
· Communicate your event date, we can ship to your hotel
· Color: Coral, black, white
· Created from: satin, tulle, pearl and crystal center
· Size: approx. 7-8" across
· Affixes to head: padded, ribbon wrapped headband or comb. Half veil available
· FREE SHIPPING contiguous 48 US states, International shipping available
· Handmade, may differ slightly from the picture
Every Charming Lady Designs headpiece or handbag is hand made by Marianne at her millinery workshop in Allen, TX, just north of Dallas, TX. Exacting, centuries-old methods and premium materials are used to create millinery, fascinators and hats of the highest hand-sewn standard. Handbags are crafted with minute attention to detail and charming personal touches.
As shown in summery mix of coral, black and white- the large 6 to 7 layers of petals create a true statement look.
The smaller coral on coral 4 layer piece may be purchased in the other listings.
Available in an almost endless parade of colors and combinations.
black/white here: https://www.etsy.com/listing/511205772/kentucky-derby-hatkentucky-derby?ref=shop_home_active_1
tone on tone neutral/white here: https://www.etsy.com/listing/510252658/kentucky-derby-hat-kentucky-derby?ref=shop_home_active_8
grey/white here: https://www.etsy.com/listing/510247582/kentucky-derby-hat-kentucky-derby?ref=shop_home_active_9


1. floral headband as shown: $55 (7-8" across flower)
2. flower sewn to comb with clip: $45 (7-8" across flower)
3. add elegant birdcage veil to either style: $10 more